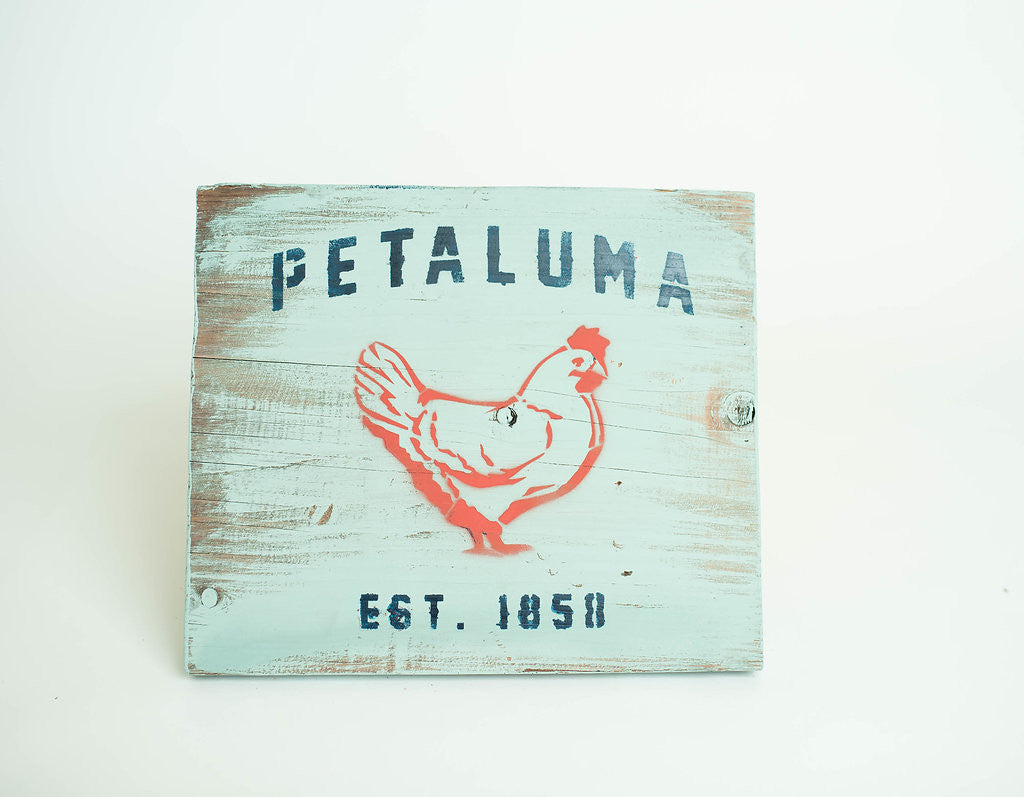 Luma Vintage
Reclaimed Luma Vintage Wood Sign with Chicken-(Color) Duck Egg
We find reclaimed wood from our local Heritage Salvage and handcraft our Luma Vintage Cow logo onto it.  This is perfect for you home to put a piece of "old" Petaluma in your home and hearts.  Made with love in Petaluma.  
Note:  Because these are all from reclaimed wood and handcrafted, they are all different sizes, colors, wood types.  If you are concerned about which one you will get- you can contact us at time of purchase and we can send  you some pictures of the current stock on hand. 
We can also custom make signs with our logos.  Just send us an email and we can work up a quote.
---
More from this collection